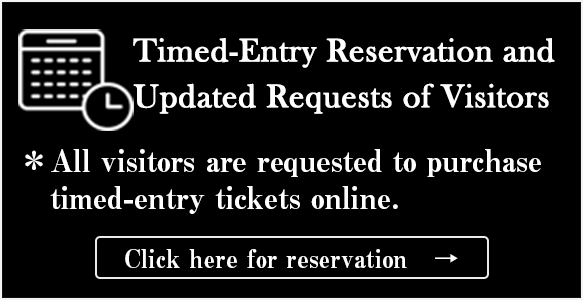 October 17, 2021

Nezu Museum is closed from Monday, October 18 to Tuesday, November 2.
We are scheduled to open the next exhibition "Suzuki Kiitsu's Mountain Streams in Summer and Autumn" from Wednesday, November 3. Timed-entry tickets of this exhibition will be on sale starting from 1 p.m., Friday, October 29, on this website. For the time being, the tickets through Sunday, November 28 will be available. The tickets from November 30 on will be available from November 24.

September 10, 2021 (Updated)

【For NEZUCLUB members】
We will extend the expiration date of eligible NEZUCLUB members to compensate for the temporary museum closure due to the spread of COVID-19. Please click here for details.

September 19, 2020

For the time being, the opening hours of NEZUCAFÉ is 10 a.m. - 4:30 p.m. (last order: 4:00 p.m.).