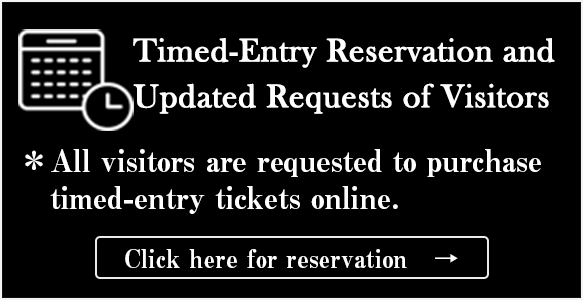 December 3, 2021 (Updated)

Autumn leaves in our garden are over their peak, but you can yet enjoy them. Please click here.

November 2, 2021

September 10, 2021 (Updated)

【For NEZUCLUB members】
We will extend the expiration date of eligible NEZUCLUB members to compensate for the temporary museum closure due to the spread of COVID-19. Please click here for details.

September 19, 2020

For the time being, the opening hours of NEZUCAFÉ is 10 a.m. - 4:30 p.m. (last order: 4:00 p.m.).