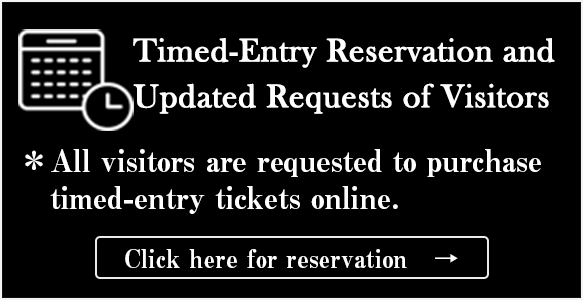 May 15, 2022

Nezu Museum is closed from Monday, May 16 to Friday, May 27.
Next exhibition "Amida Nyorai: Yearning for the Pure Land" will start on Saturday, May 28. Timed-entry tickets of this exhibition will be on sale from 1 pm of Tuesday, May 24.

September 10, 2021 (Updated)

【For NEZUCLUB members】
We will extend the expiration date of eligible NEZUCLUB members to compensate for the temporary museum closure due to the spread of COVID-19. Please click here for details.

September 19, 2020

For the time being, the opening hours of NEZUCAFÉ is 10 a.m. - 4:30 p.m. (last order: 4:00 p.m.).