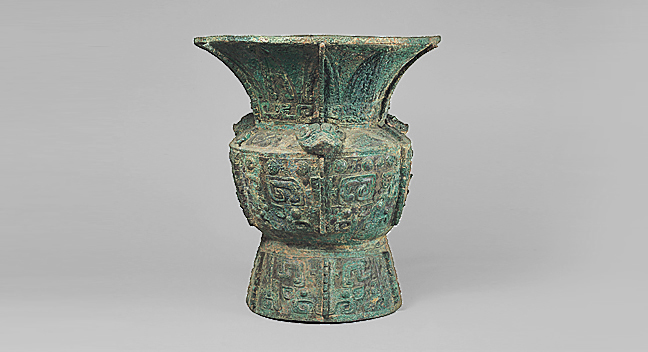 China Shang dynasty, 13th-12th centuries B.C.
Bronze
h: 54.0cm md: 48.1cm bd: 30.5cm
[90069]
This bronze vessel is thought to have been excavated from the tomb of a Shang dynasty king. Production of this vessel shape began around that period and continued across the millennia to China`s last imperal dynasty, the Qing.