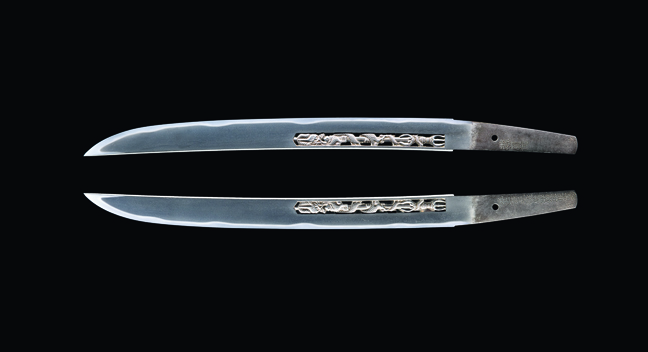 Japan Edo period, 17th century
Iron
blade l: 37.8cm h: 0.3cm
[80164]
The temper pattern over the well-forged fine-grained iron base suggests loose waves. The highly decorative wakizashi sword has a dragon carved in exquisite openwork at the base of the blade. The name of the first-generation Fujiwara no Shigetaka (dates unknown) appearing in the inscription refers to a swordsmith who was active in the early Edo period.