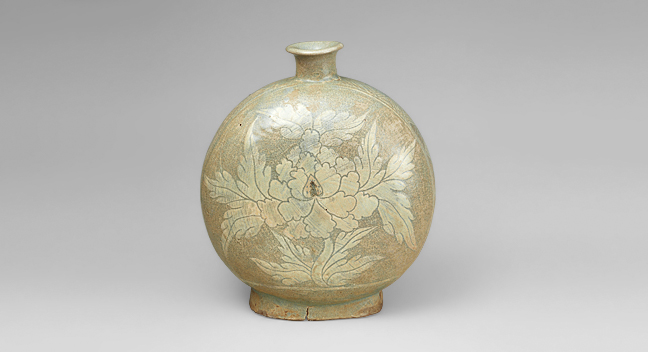 Punch'on ware
Korea Chosŏn dynasty, 15th century
h: 24cm md: 5.3cm bd: 7.7-12.6cm
[41200]
The so-called punch'ong technique in Korean ceramics is called "hori-mishima" in Japan. A broad brush is used to apply white slip and then motifs are scratched into that slip. Here the languid form of the peony blossom adds a pleasant mood to the work.