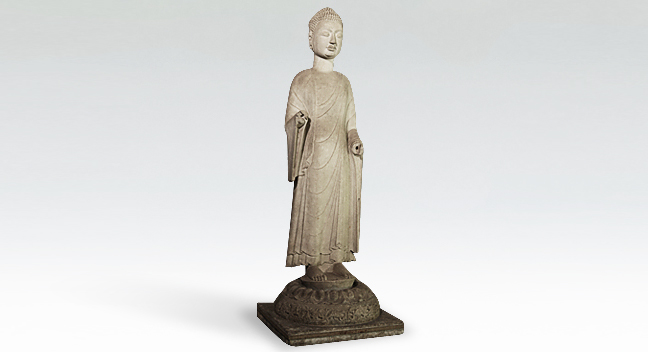 China Northern Qi dynasty, 6th century
Stone (white marble)
h: 291.3cm
[20070]
This work is considered a major masterpiece of large-scale marble Buddhist sculpture made in the late Nortern Qi dynasty. The complete state of the image's dais is also noteworthy. The unusually large head and slight smile give a strong impression to its viewers.