HOME > Exhibitions > Past

Museum Collection Exhibition
Simply Maki-e: Showcasing Lacquerware from the Nezu Collection


Saturday, September 10 – Sunday, October 16, 2022
| | |
| --- | --- |
| Closed | Mondays, except September 19, October 10 and closed on september 20, October 11 |
| Hours | 10 a.m. - 5 p.m.(last entry: 4:30 p.m.) |
| General admission | Adult 1300 yen, Student 1000 yen |
| Gallery | 1/2 |
It was a maki-e lacquerware purchase that suddenly placed Nezu Kaichirō, Sr., in the limelight as a collector. He had long yearned to own Writing Box, known as Hana no Shirakawa, a famous Muromachi period (1392-1568) maki-e work. When it was being auctioned off in 1906, he acquired it for what was then an astonishingly high price. He continued to collect maki-e lacquerware for the rest of his life. This exhibition is the first opportunity to introduce, as a group, the superb maki-e works that Kaichirō collected. It includes many works of great significance in the history of maki-e from his richly varied collection. The exhibits are arranged by use, combined with brief introductions to the techniques used. The seventy pieces, some familiar, others being displayed for the first time, provide a delightful introduction to the resplendent world of maki-e.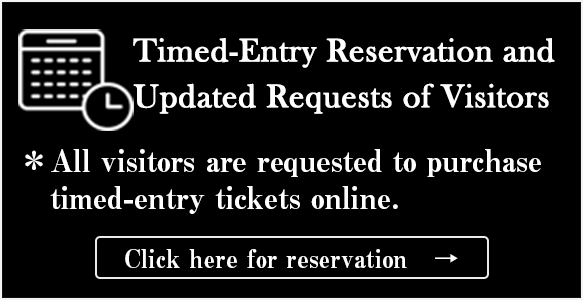 Writing Box, Known as Kasugayama
Japan Muromachi period, 15th century
Nezu Museum
This masterpiece epitomizes Muromachi-period maki-e technique. It is also famed as the writing box beloved by Ashikaga Yoshimasa, the eighth Muromachi shogun. The glyphs and designs scattered over the inside and outside of the box's lid are a superbly erudite composition through which one can decipher the waka poem that is this writing box's theme.
Lozenge Box with Snowflake Design
Japan Edo period, 19th century
Nezu Museum
Snowflake motifs became enormously popular after Doi Toshitsura, lord of Koga domain (now Ibaraki prefecture) and scientist, published his book of observations of snowflakes in 1832. This box is one product of that snowflake vogue; the snowflake motifs on a nashi-ji or pear-skin ground, which resembles powdery snow, are a clever and elegant combination.
Inrō with Blinds and Hollyhocks Design
Inscription: By Kajikawa
Japan Edo period, 19th century
Nezu Museum
The inrō began as a useful container, then developed into a decorative accessory. Small enough to fit in the palm of one's hand, these containers were created using a variety of techniques in no way inferior to those used in producing larger lacquerware works. Their elaborate delicacy is astonishing.
Tiered Sake Cup with Beauty of the Four Seasons at the Famous Japanese Shrines Design
By Hara Yōyūsai, Designed by Sakai Hōitsu
Japan Edo period, 19th century
Nezu Museum
These cups were created in a collaboration between the painter Hōitsu and the master maki-e artist Yōyūsai. In Edo, which had become a huge city, these two artists' customer base had expanded. In response, they created small items such as combs and sake cups, which became highly popular.