HOME > Exhibitions > Past

Museum Collection Exhibition
Power of Form


Captivating Material

Saturday, February 26 – Thursday, March 31, 2022
| | |
| --- | --- |
| Closed | Mondays, except March 21, and closed on March 22 |
| Hours | 10 a.m. - 5 p.m.(last entry: 4:30 p.m.) |
| General admission | Adult 1300 yen, Student 1000 yen |
| Gallery | 1/2 |
The minimalist beauty of forms created by making effective use of the characteristics of material is a captivating charm of the crafts. The power of form contrasts with the gorgeous beauty created by scattering motifs on works.
This exhibition, based on the Nezu Museum collection, examines the beauty of form that materials create from three approaches. One is the balanced, utterly elegant forms of Chinese objects. Next is Japanese functional forms with the robustness to withstand many years of use. The third approach spotlights tea utensils, whose forms continue to dare to create new values.
A particular focus of this exhibition is lacquer, a natural coating that combines beauty and strength. Intermingling lacquerware with superb examples of ceramics and metalwork, the exhibition offers an opportunity to experience the power of form, made even more distinctive by the absence of motifs.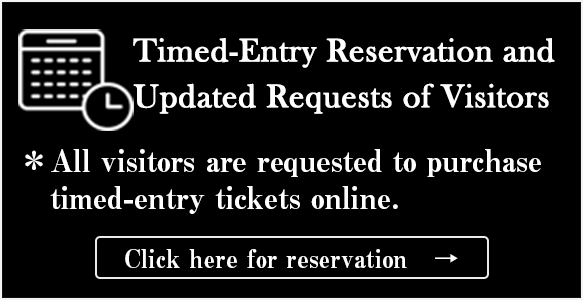 ①Bowl1
②Bowl2
①China Nothern Song dynasty, 12th century
②China Nothern Song dynasty, 11th-12th centuries
Nezu Museum
Lobed rims appeared early on in metal vessels, which were then, it is thought, imitated in lacquerware and porcelain. These examples are both extremely thin walled, and their elegant forms are filled with a sense of tension. In the Northern Song period (960-1126), tastes made a complete change from the styles prevalent in the Tang (618-907), and utterly simple vessels without motifs flourished.
Tray
Japan Kamakura period, dated 1298
Nezu Museum
Red lacquerware uensils were used on a daily basis at Japan's shrines and temples in the Middle Ages (1185-1568). Given their practical use, their shapes were simple. Over the years, the outer layer of red lacquer would wear off, exposing the black lacquer inner layers here and there, and the emerging color changes became an object of appreciation. This remarkable example has an inscription on its back indicating when it was made and where it was used.
Bowl
Gilded bronze
Japan Nara period, 8th century
Nezu Museum
This bowl was used, it is thought, to hold offerings to the Buddha. The sides, from the rim to the lower part of the body, describe a gentle curve in its distinctively taut form. It is said to have been handed down at Tōdaiji Temple in Nara.
Vase with Tall Neck, with Flame Marks
Bizen ware
Japan Edo periods, 17th century
Nezu Museum
Was the tilt of the long, slender neck rising from the massive body deliberate or accidental? Its distinctive shape and its unglazed yakishime surface, which gives us a direct sense of the magnetism of the clay, work together to generate a distinctive sense of power.