HOME > Facility Guide > NEZUCLUB




The NEZUCLUB offers its members benefits that include free admission to all exhibitions and the garden at the Nezu Museum and discounts at the Museum Shop. Only residents of Japan may become members. Please drop by the museum's reception desk to apply for an annual membership. (Applications cannot be accepted by e-mail or fax.)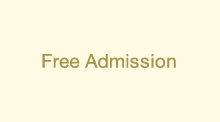 Free unlimited general admission to the Nezu Museum upon presentation of your annual pass (some conditions apply).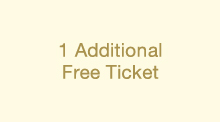 Postal mail delivery of the Nezu Museum's annual exhibition schedule pamphlet and one free ticket for each exhibition during the annual pass validity period which may be used by anyone.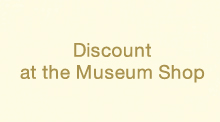 A 10% discount in the Museum Shop (some exceptions apply).

Please drop by the museum's reception desk. Applications cannot be accepted by e-mail or fax.

One-time Enrollment Fee: 3,000 yen per person
Annual Membership Dues: 8,000 yen
Valid period: New enrollments are valid for one year (until the last day of the enrollments month of the following year). Renewed enrollments are valid for one year beginning on the first day of the month following the enrollment month.

To apply for a NEZUCLUB annual pass or to renew your annual pass, please inquire at the Nezu Museum Reception Desk during regular museum hours. Your NEZUCLUB annual pass will be issued immediately upon payment of the relevant enrollment fee and membership dues.

NEZUCLUB annual passes are for the sole use of the member named on the card and are not transferable [The pass holder must present valid photo ID along with the annual pass upon entry].
The member must notify the Nezu Museum of any name or address changes.
Enrollment fees and annual membership dues are non-refundable and non-transferable.
NEZUCLUB annual passes are non-replaceable and non-refundable.
Membership can be renewed within the valid membership period or within 3 month of their expiration. A membership renewal takes effect from the end of enrollment month of the initial membership period, not from the day of the actual renewal produce [Any museum entry costs incurred by a member between the end of their annual pass validity period and their actual renewal date are the sole responsibility of the member].Failure to renew within the specified period will incur a new enrollment fee.
The NEZUCLUB Pass remains the property of the Nezu Museum and may be revoked at any time.
Any personal information provided will not be shared with any third parties outside of the Museum.
NEZUCLUB benefits are subject to change at any time.