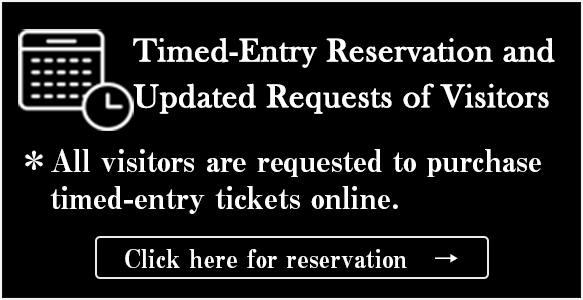 September 19, 2020 (Updated)

To prevent the spread of COVID-19, the Nezu Museum closed temporarily, starting Saturday, February 29. With the museum's reopening on Saturday, September 19, when the Adventures in Monochrome: Early Modern Japanese Ink-Wash and Brush-Line Painting exhibition begins, all visitors must purchase timed-entry tickets online. For the details of the new system, please click here.

September 19, 2020

For the time being, the opening hours of NEZUCAFÉ is 10am - 4:30pm (last order: 4:00pm).

September 10, 2020 (Updated)

Nezu Club members with expiration date from March, 2020 through February, 2021 will receive 7-month extension to compensate for the period Nezu Museum had been closed due to COVID-19 since March, 2020. For example, the current expiration date of March, 2020, will be changed to October, 2020. We will make a necessary change to your membership card at the reception desk when you present it on your next visit.