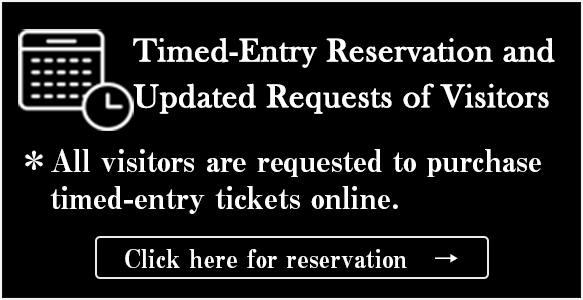 February 14, 2021 (Updated)

Nezu Museum is closed from Monday, February 15 to Wednsday, February 24. Museum Collection Exhibition "Kanō School and Tosa School" wiill start on Thursday, February 25.
Timed-entry tickets of the ""Kanō School and Tosa School" will be on sale starting from 1 p.m., Monday, February 22, on this website.To purchase tickets, please click here →

December 20, 2020 (Updated)

Nezu Club members with expiration date from March, 2020 through February, 2021 will receive 7-month extension to compensate for the period Nezu Museum had been closed due to COVID-19 since March, 2020. For example, the current expiration date of March, 2020, will be changed to October, 2020. We will make a necessary change to your membership card at the reception desk when you present it on your next visit.

November 13, 2020

September 19, 2020

For the time being, the opening hours of NEZUCAFÉ is 10 a.m. - 4:30 p.m. (last order: 4:00 p.m.).